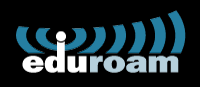 Configuring eduroam on an Android device
Automatic setup
The preferred method for configuring your device is to use the eduroam CAT (Configuration Assistant Tool) - this tool will automatically set your device up to use the eduroam network. To do this, go to the Eduroam CAT page and follow the instructions according to your device, rather than using the guidance below.
Manual setup
Only perform a manual setup if you experience problems with the automatic setup!
This page describes the steps required to configure eduroam on an Android device.
This example is running Android 4.04 and may differ between devices and revisions.
The first section demonstrates the process of installing the root certificate for the NERC Domain. While it is technically possible to setup eduroam without installing the NERC root certificate, it is advisable from a security stand point. Without the certificate your device has no way of knowing whether the server it connects to is legitamate or not. If you already have the certificate installed, or do not wish to install it, you may skip this step and go straight to Setting up the eduroam wireless network.
Certificate installation
The first step is to download the NERC root CA certificate from the following link: NERC root CA certificate

In most cases this should automatically prompt you to install the certificate, so you should skip to step E. If, however, the certificate is downloaded to your phone's storage, continue to step B.

From the Applications menu tap Settings


Scroll down and tap Security.


Now scroll down, under "Credential storage" tap the option for Install from storage.

Setting up the eduroam wireless network