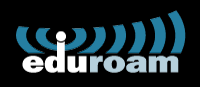 Configuring eduroam on an iOS device
Automatic setup
The preferred method for configuring your device is to use the eduroam CAT (Configuration Assistant Tool) - this tool will automatically set your device up to use the eduroam network. To do this, go to the Eduroam CAT page and follow the instructions according to your device, rather than using the guidance below.
Manual setup
Only perform a manual setup if you experience problems with the automatic setup!
This page describes the steps required to configure your iOS device to connect to the eduroam wireless network.